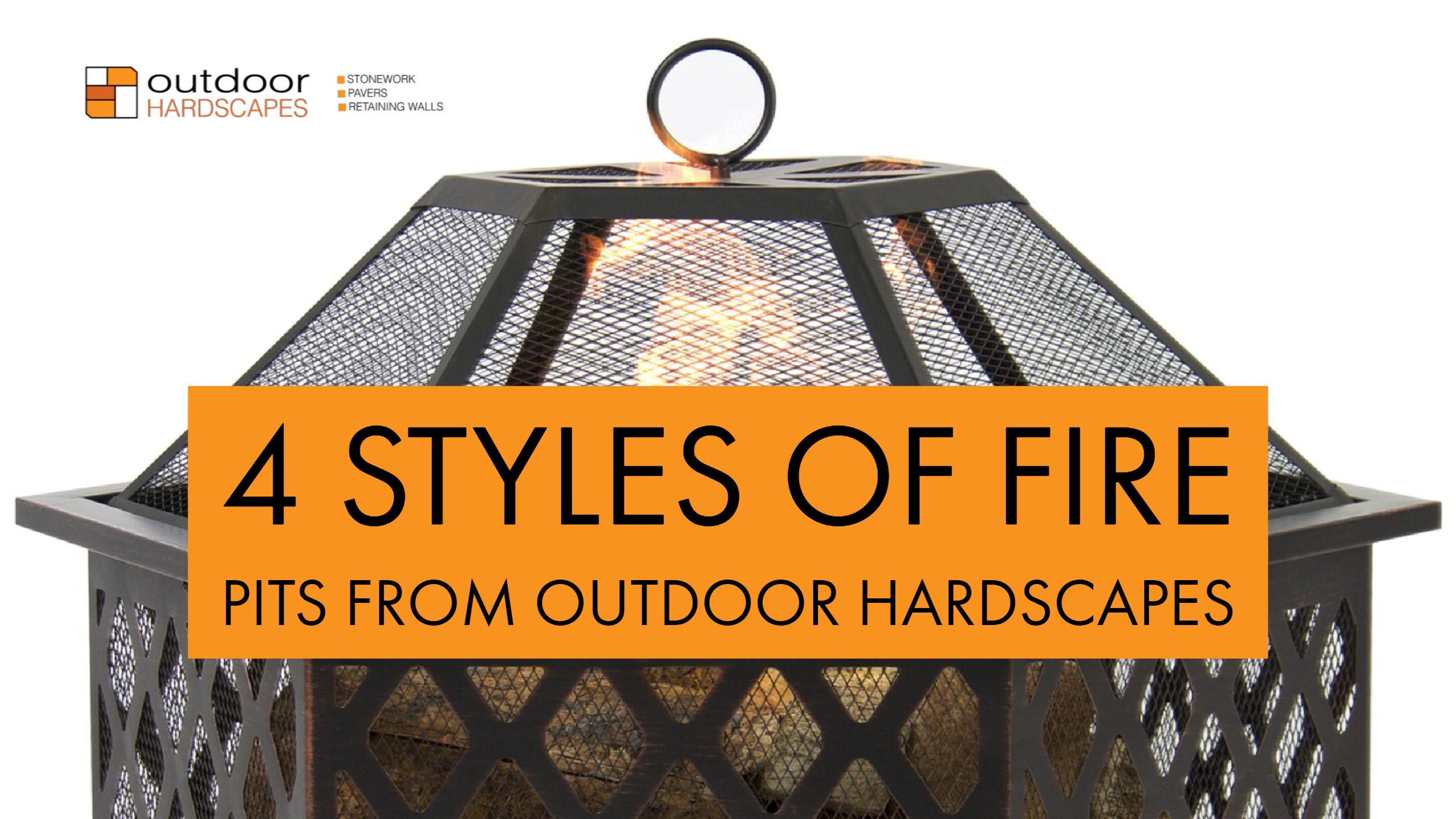 After being cooped up all winter—and what a frigid winter it was—many of us along the Gulf Coast are ready to move back into nature. As the weather warms, we begin to dream of nights under the stars in our backyards with friends all gathered around a fire pit. That last part seems essential to any backyard hangout. Just choosing to bring the flames into your yard though is the first step. Then there's the matter of deciding what kind of pit works best in your space and for your needs. Here are four styles of fire pits from Outdoor Hardscapes to help you determine the best option for your yard.
Stone Wall

This classic look will work well in both grassy areas and off a patio. The stone size, color and texture can vary depending on the exact aesthetic you'd like to achieve. Some things will remain the same no matter the yard however. The stone wall fire pit is one that is built above ground, usually in a circular shape. It can be built into an existing wall if need be or be free standing.

In-Ground Pit

For something a little more permanent and natural, go below the dirt for an in-ground pit. This can still be lined with stone, brick or another material. Doing this will keep dirt from eroding away, making your pit long lasting. We make sure to line the bottom with some sort of gravel; since we're digging into the ground, wet dirt can become a problem so a barrier layer will help keep the moisture from dousing your flames.

Cowboy Campfire

The original fire pit, a cowboy campfire is the kind you'd see out on the range. It lends itself to marshmallow roasting and bonfires no matter the time of years. A cowboy campfire is generally indicative of a pit that can also be used for cooking. This will require a much larger and hotter fire than something that's used just to set the mood. Combat any danger by lining your area with stone and cement that is packed specifically to withstand extreme temperatures. Add hooks and braces for griddles to complete your workingman fire pit.

Portable Globe

Take your fire pit with you even if you move. A smaller and portable globe can be packed if you want to reuse the device at a new home. It also means you can consider different options for your yard. Instead of pouring something more permanent, move the globe around, taking into account accessibility and seating. Consider spots on a porch or creating a patio just for the extra fire pit lounge. Move it from underneath a gazebo to sit closer to the pool. The options are endless when you don't limit yourself to a permanent spot. Since these are manufactured there is also a larger variety in terms of color and textiles.
Get a jump-start on your spring and summer nights by considering one of these four styles of fire pits from Outdoor Hardscapes for your yard. If you are considering a fire pit or renovating an existing one, give Outdoor Hardscapes a call today at (251) 214-9166! We will help your landscape and hardscape dream ideas come to life. We have the experience and know-how to create amazing outdoor spaces and we will take your outdoor living to the next level. Visit our Outdoor Living Area.
© Southern View Media 2018: Reproduction without explicit permission is prohibited. All Rights Reserved. "We Put You Online So You Don't Get Left Behind"