Outdoor Living
  Do you want to have a dedicated outdoor space where you can relax and enjoy time with your family?  Whether it is a deck, pool, kitchen, firepit or retaining wall – we can design and build both beautiful and functional outdoor living spaces that family and friends can enjoy year round. Outdoor projects add value and equity to our homes and these unique areas have become a must-have for anyone who wants to spend more time relaxing and unwinding with family and friends. Just Imagine on any given night, firing up the grill, lighting the fire pit or fireplace and enjoying dinner outside with the family. You can even invite friends and neighbors over for a day of barbecuing and watching the big game on your very own outdoor TV.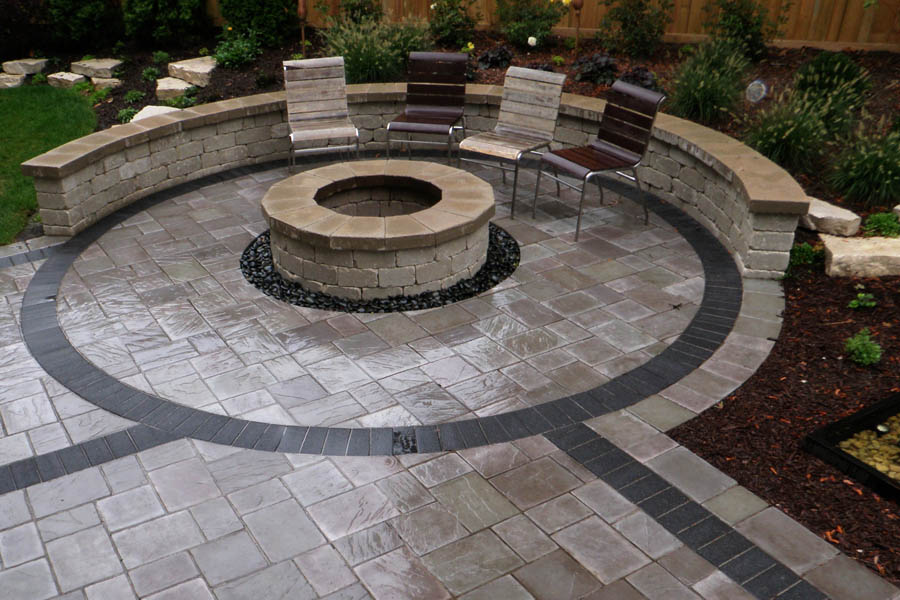 You know you want your very own personal outdoor living space. So, what better way to connect with your family and friends without the cost and hassle of having to travel somewhere? If you're not sure what would be the best fit for you and your space, please contact Outdoor Hardscapes and we will be happy to provide a free evaluation and quote.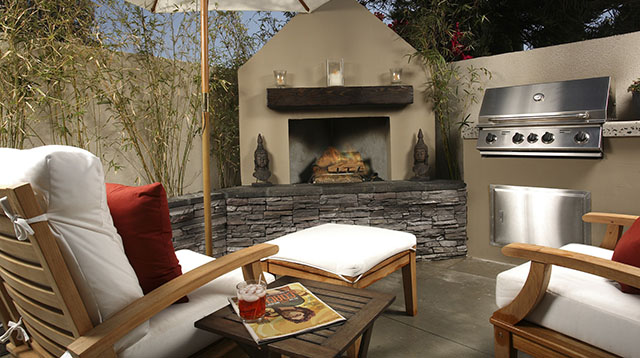 Outdoor Family/Living Area
Besides increasing the value of your home it can increase the value of your time spent with family and friends. Imagine having a unique dedicated space to entertain. You can start small or go big, it's all up to you. By simply adding just one small element, it can change the vibe of your space and the overall feel of the entire atmosphere. If you want a complete redesign that's fine too – we can make it happen!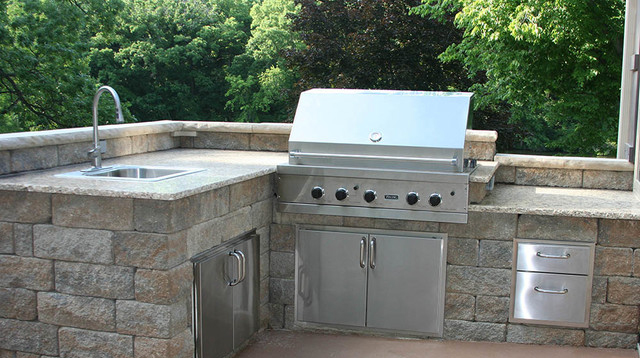 Outdoor Kitchens
Year round you can enjoy your own BBQ and outdoor kitchen. Becoming a master chef is easier with the right tools and quality cooking comes easier with an outdoor grill and kitchen. What could be better than cooking outside on a cool spring night or warming up by the fire? If you're not sure how to get your project started, please contact Outdoor Hardscapes and we can help.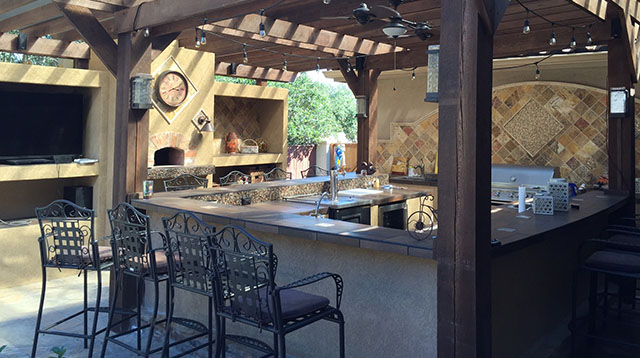 Outdoor Bars
Instead of a full-size kitchen, you could try out a smaller version like an Outdoor Bar. Feel free to design it any way you want for the most fun, relaxing and entertaining space you could ever imagine! Relaxing with friends, connecting with loved ones, quiet time alone – the possibilities are endless with your very own backyard paradise. Any extension to your outdoor space is perfect for commercial or residential properties, and a great investment too!