RETAINING WALLS
When we say, "retaining walls," do you think of a boring expanse of hastily stacked rocks, tipping and leaning every which way? If so, read on.
EROSION: There are several reasons which may lead one to build such a wall. First and foremost, they are integral to the prevention of erosion of the soil in many areas. Whether this is to keep an area below clear for passage, or simply to allow planting or landscaping of the area, we can call this "movement control". Rain washes soil away in a natural pattern with gravity's pull, and the only way to stop that downward movement is to level or obstruct the flow.

DESIGN: Another reason is to integrate an altitude change into a landscape design, such as building a walkout basement or outdoor living space into a hill or grade.

AGRICULTURAL: Whether this means a garden or a flower bed is totally up to you. Cultivation on a flat, stepped surface is much easier than trying to play on a slope.

INTEREST: Last, this wall may be used simply as a way to add interest to a boring landscape. Accent walls are just as common as functional walls, and add height and background to many designs. These may be simple or elaborate. When you are building a wall as an accent piece, stone is the way to go. With the thousands of choices, you can do beautiful things with the various types of stone.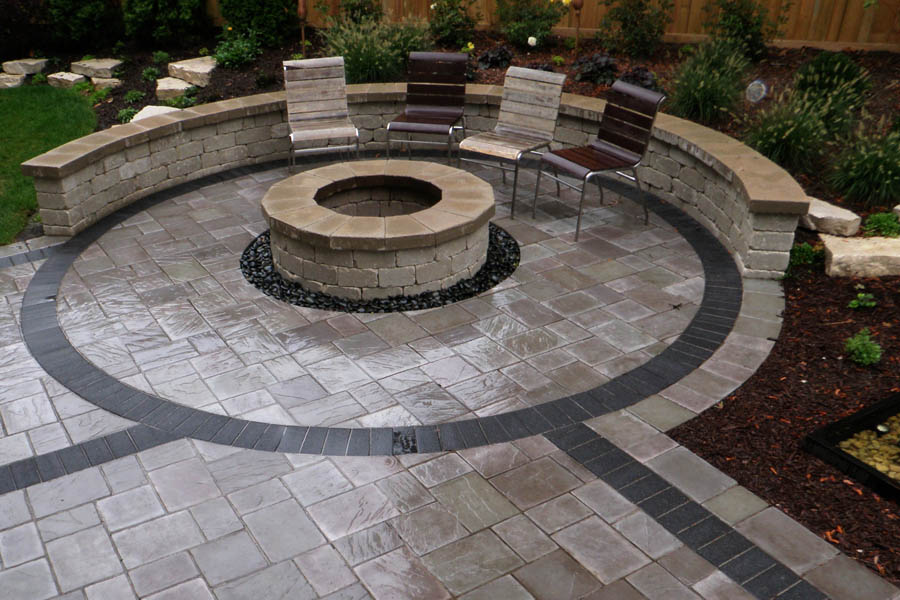 There are many materials suitable for building a retaining wall. Whichever you desire, the most important factor in a retaining wall is proper anchoring. When you have tons of shifting soil behind it, and nothing in front, this wall is going to take on a lot of pressure and weight.
WOOD: Landscape timbers, trees, or even telephone poles are great for retaining walls. The sheer weight is helpful in holding them in place. While you can expect many years of service, these are biodegradable and will not last for generations.

BLOCK: This makes an inexpensive start for a wall and can be poured after placing to stabilize. To dress it up, add a stone veneer to it. Anchoring and pouring are key to the solidity of this wall, proper installation is the key to making it effective and long lasting.

STONE: A product such as field stone makes a very appealing wall and gives it a timeless and classic appearance. Also, stone accents and landscaping can increase property values.

POURED CEMENT: This is one of the more popular materials for retaining walls because of its low maintenance, cost effectiveness and its durability and longevity.  

PAVERS: These add a beautiful level of creativity. When you tie the wall into other parts of your design using color, texture, size and polish, you will be amazed at the finished product. Also, your wall will be more than an effective barrier, it will be a part of the landscape and overall beauty.
The most important goal for retaining walls is durability. Outdoor Hardscapes will use the proper methods, tools and planning to ensure that your wall is beautiful and effective for many years to come. In many cases, the wall is just one aspect of a larger project. It may be an accent, or it may hold the hill from eroding into your yard. Either way, it takes skill to build it properly and safely.
Our designers have many years of experience and our hardscaping crews are well versed in the skills necessary to make your dreams a reality.  One look into our gallery will give you many ideas, so take a look, then call us so we can build your vision and turn it into a reality that you will enjoy for years to come. You will see that stone is anything but boring, so take in the many options and try something beautiful on for size. You may have a hard time narrowing down your choices, but oh, what a wonderful and exciting problem to have!