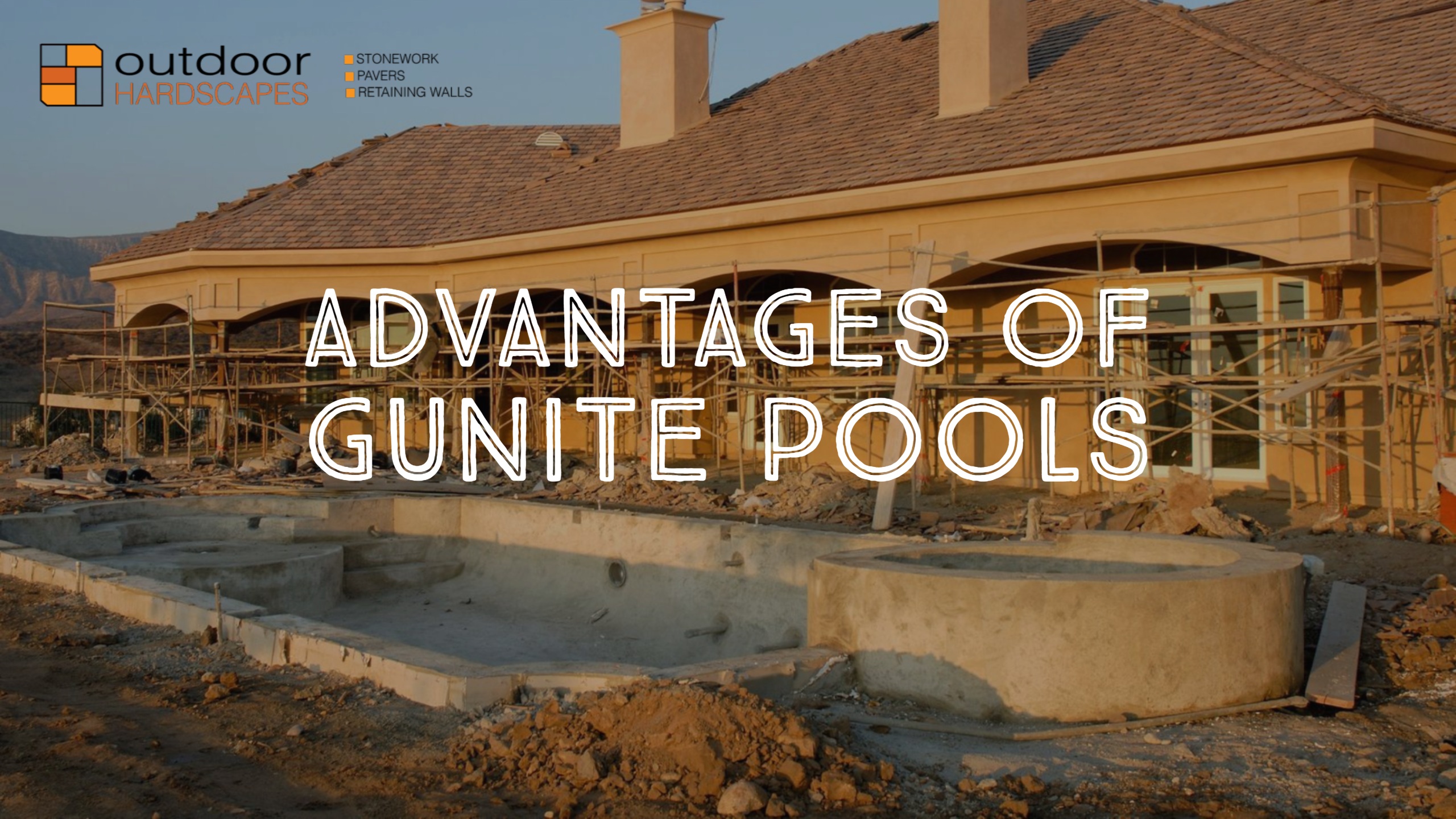 Adding a pool to your outdoor living area can be a great way to enjoy the spring and summer months! When it comes to choosing an inground swimming pool, it seems that the options are endless. There are fiberglass pools, vinyl lined pools, custom gunite pools, and more! Vinyl lined pools are built with a concrete bottom and a wood frame. Their downside – they are vulnerable to staining from pool chemicals. Fiberglass pools are in-ground swimming pools that be installed in as few as seven days. They are available in a multitude of shapes and sizes! Gunite swimming pools are highly durable and can be created in almost any shape. Keep reading below on the advantages of choosing a gunite pool!
Choose a Design and Shape That Fits Your Needs
One great thing about custom gunite pools can be made in any shape or size to fit your landscape! This means that you can have precisely the right size and shape of pool for your outdoor landscape. You won't have to re-design your area around your pool, you can design your pool to fit in your existing outdoor area!
You Can Personalize Your Pool
Gunite plaster finishes come in a multitude of different colors and finishes. This means you can personalize your pool to truly fit in with the surrounding landscaping! You can even choose finishes that are created from pebbles or glass for a high-end look! The personalization is endless and you can truly make this pool your own!
Your Gunite Pool Will Be Built to Last
Custom gunite pools are extremely durable. Out of all of the in-ground pools available, gunite pools are the longest lasting and also come with the best warranties. Be sure to take this into account when considering the higher cost of gunite pools because you'll get many more years of swimming out of them.
Easier to Construct than Concrete Pools
Concrete swimming pools take a long time to build and the quality of the construction can depend on things like outdoor temperature. With a custom gunite pool, the rebar framework is sprayed with a concrete and sand mixture. This makes the construction time shorter and less variability.
Choosing which type of pool is best for your outdoor area can be a tough decision. Each type of pool comes with pros and cons, and ultimately it is up to what will best fit your home's needs. Give Outdoor Hardscapes a call today at (251) 214-9166! We will help your hardscape dream ideas come to life. We have the experience and know-how to create amazing outdoor spaces and we will take your outdoor living to the next level. Visit our website at www.outdoorhardscapesgroup.com or email chaves716@gmail.com.
© Southern View Media 2018: Reproduction without explicit permission is prohibited. All Rights Reserved. "We Put You Online So You Don't Get Left Behind."