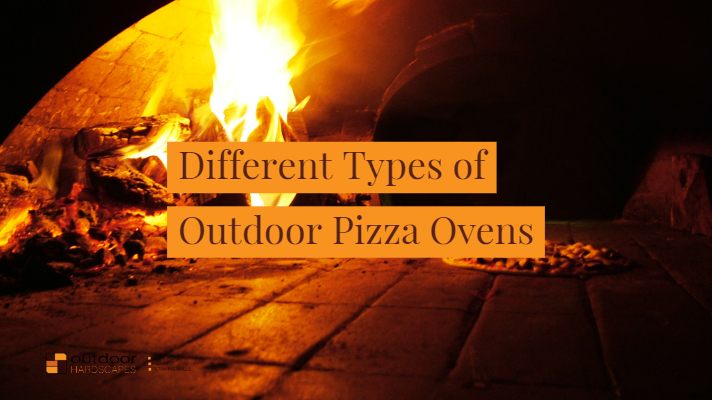 I have yet to meet a person who doesn't like pizza. There's a style of pizza for everyone – New York, Neapolitan, Neo-Neapolitan, Deep Dish, the list goes on. No matter what your style, you've got to have a way to cook it. Different pizza ovens lend themselves better to different styles of pizza. Read on to find out about coal, wood, and gas pizza ovens.
Coal
Cooking pizzas over coal work best for old-school New York and New Haven style pizzas. A coal-fired oven typically heats up between 800 and 1000 degrees Fahrenheit. Even though these ovens heat to a higher temperature, the pizzas have a longer bake time because the coals create a lower flame than a wood-fired oven. The coals slow bake the crust until it is charred with a slight crispness and good stability. Pizzas from a coal oven are not going to flop over and let your toppings slide off. A benefit for coal is that it is readily available year-round. You can fire up that oven after a heavy spring rain, on a nice summer's day, or even in the middle of winter if you should so choose.
Wood
Thin pizzas, such as Neapolitan pies, are best in a wood-fired oven. These ovens typically heat between 650 and 900 degrees Fahrenheit. A pizza can cook in as little as 60 to 90 seconds if baked at 900 degrees. Due to the short baking time, thin crusts work best and large amounts of vegetable toppings are not recommended. Wood-fired crusts become charred but they do not hold their crispness for very long. The choice of wood used for burning can impact the pizza's flavor. The best options are oak, apple, cherry, maple, and ash. The wood needs to be fully dried or cured which may make wood-fired ovens harder to be used in the winter and after heavy rainfall.
Gas
Gas ovens allow for more control over cooking temperatures. They also increase efficiency as gas ovens can also burn wood allowing them to heat faster. The learning curve on a gas oven is also typically less than that of a wood- or coal-fired oven making them easier to learn.
When deciding on an oven, there are a few quality assurance factors to look for:
Dual layered insulation of the dome and hearth to keep max temperatures inside while protecting from burn hazards outside
Professional-grade refractory brick to create a convection system for even heat distribution
High-grade stainless steel to withstand extreme internal temperatures
A traditional flue to minimize heat loss.
If you've got dreams of adding a pizza oven to your outdoor living area, give Outdoor Hardscapes a call today at (251) 214-9166! We will help your hardscape dream ideas come to life. We have the experience and know-how to create amazing outdoor spaces and we will take your outdoor living to the next level. Visit our website at www.outdoorhardscapesgroup.com or email chaves716@gmail.com.
© Southern View Media 2018: Reproduction without explicit permission is prohibited. All Rights Reserved. "We Put You Online So You Don't Get Left Behind."