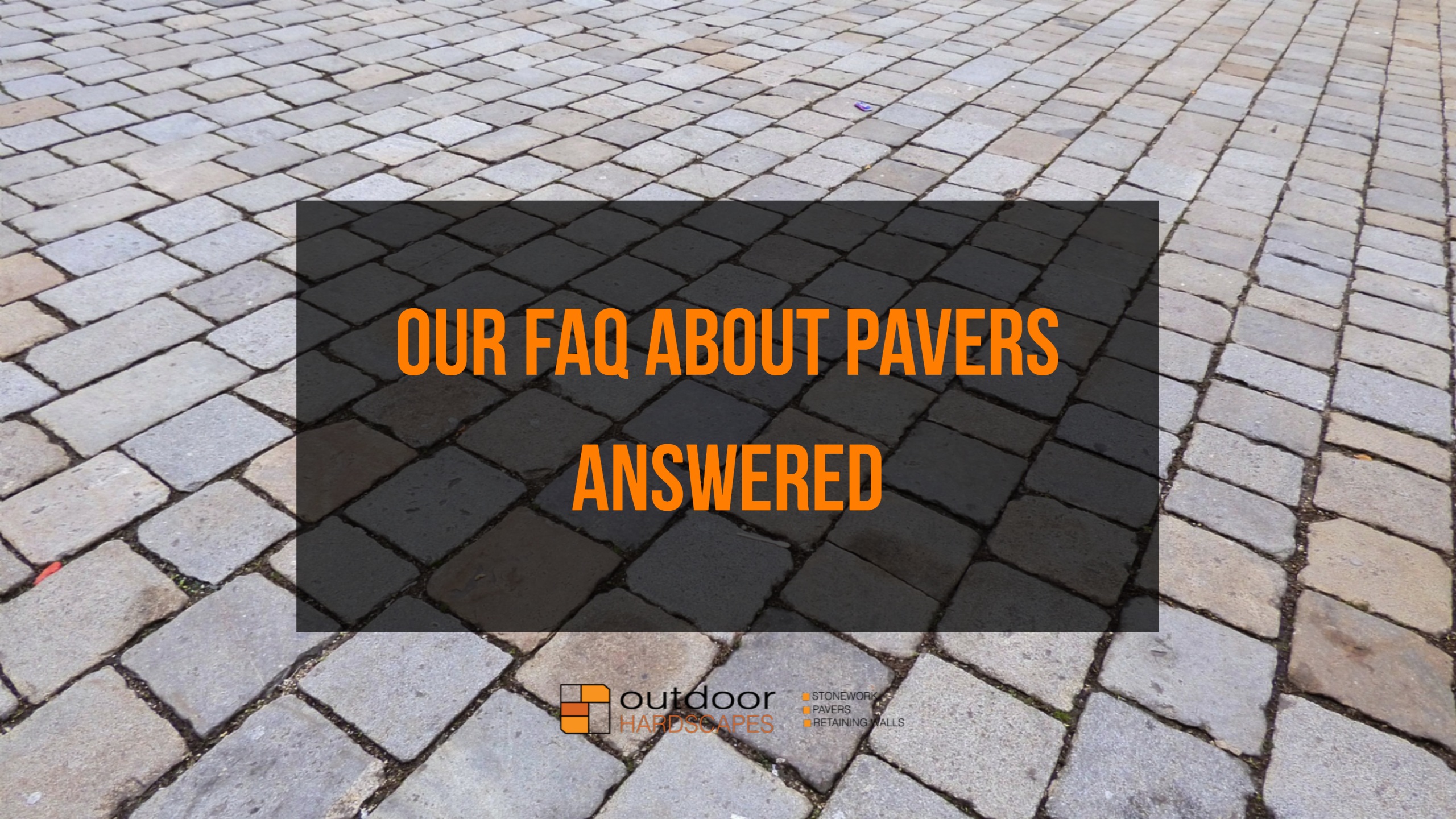 At Outdoor Hardscapes, we have many years of pavers installation experience. Due to many satisfied customers, we take pride in ourselves when it comes to being knowledgeable about pavers, their benefits, and all types of paving. For more information regarding pavers, keep reading below.
What is the history of paving stones?
According to history, Romans were the first ones who built the first cobblestone superhighway, which still works today.
What are pavers made out of?
Interlocking concrete and precast concrete pavers are made out of cement and rock materials known as a fine and coarse aggregate.
How long do pavers last?
According to a majority of manufacturers, pavers are made to last a lifetime. When purchasing your paver, be sure to check the manufacturer's warranty.
What are the different paver types?
There are multiple paver types: smooth pavers textured pavers and tumbled pavers. Smooth pavers have a smooth surface with square corners. Textured pavers have a textured surface, which causes them to have an expensive look. Tumbled pavers have chiseled corners. These chiseled corners have an antique and distressed look.
Paver or stamped concrete?
Even though stamped concrete is easy to install, it is subject to frequent cracking. Pavers are more durable, flexible, and resistant to UV light and changes in weather. In addition, pavers are slip resistant, easily repaired, and require very minimal maintenance.
Natural stone pavers and concrete paver
Natural stone pavers are primarily cut from real rock, concrete pavers are man-made and are made of concrete and many other materials. Concrete pavers are made in a vast array of shapes and colors.
How long does it take to install pavers?
Installation is dependent on the size of the project, but for the average size, driveway pavers can be installed in around one week.
How are concrete pavers installed?
When getting a concrete paver, your contractor will check for an underground obstacle. Once it has been checked, the base material will be installed, along with, concrete borders, bedding sand, the pavers and run a compactor over the area.
What is the best maintenance for concrete pavers?
In order to keep the best maintenance for your paver, you should keep it swept, washed with water often, or you should schedule professional maintenance.
Pavers have many benefits and will add timeless appeal to any residential or commercial property. If you have any further questions regarding pavers, feel free to reach out to Outdoor Hardscapes. We will be happy to further assist you!
Still, have questions about pavers?  Give Outdoor Hardscapes a call today at (251) 214-9166! We will help your landscape and hardscape dream ideas come to life. We have the experience and know-how to create amazing outdoor spaces and we will take your outdoor living to the next level. Visit our Outdoor Living Area.
© Southern View Media 2018: Reproduction without explicit permission is prohibited. All Rights Reserved. "We Put You Online So You Don't Get Left Behind"