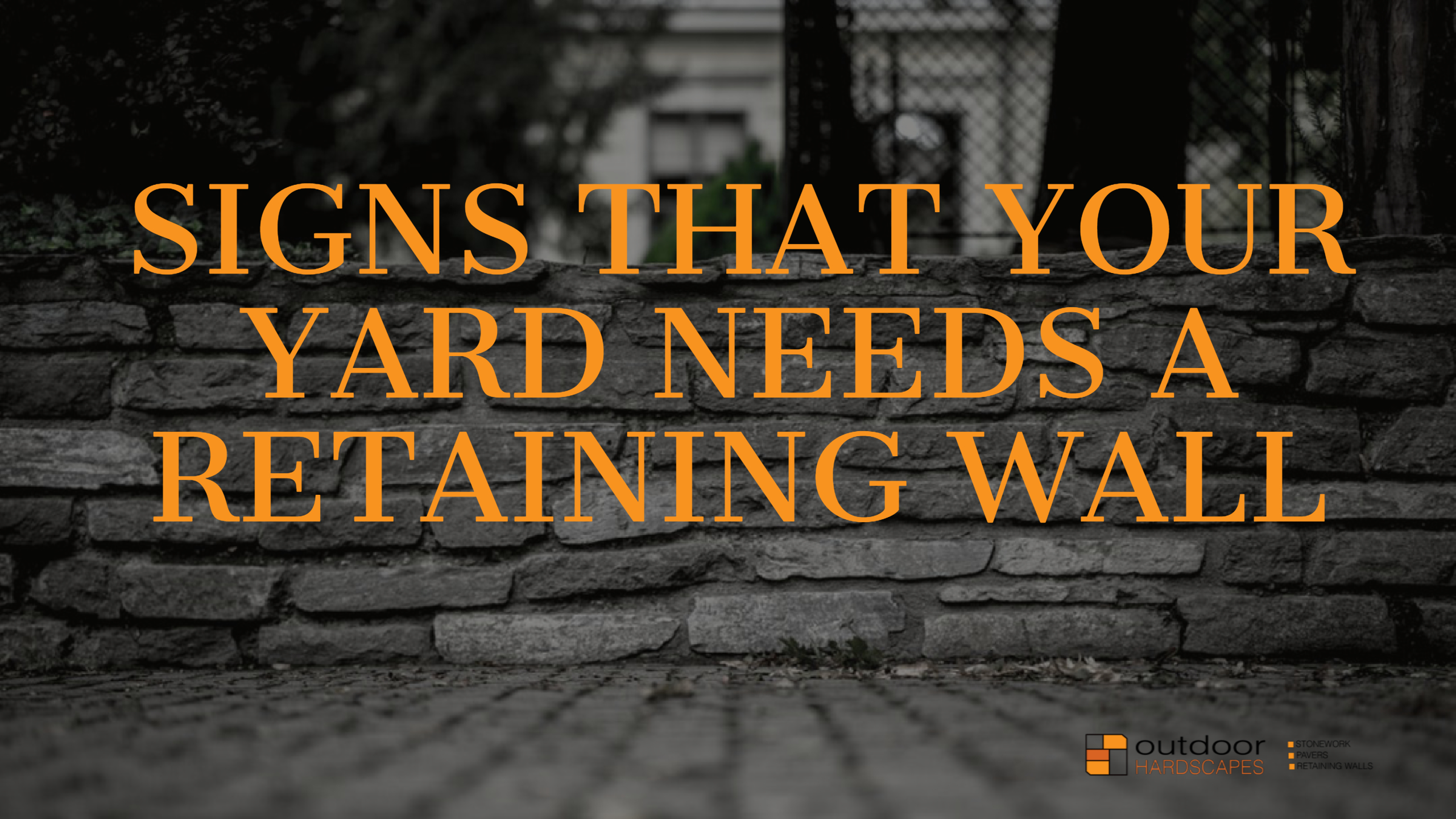 What Is A Retaining Wall?
A retaining wall allows for additional support to stop the earth from moving downhill with erosion. Retaining walls are often found anywhere that needs extra protection from natural weather occurrences. Most commonly, they can be found in areas that allow for protection from water seeping into gardens or nicer areas in your yard.
How Do I Know If I Need One?
You might need a retaining wall if you're experiencing any downhill erosion in your yard, or excess water runoff.
If your home is on a sliding hill vs. a flat surface, a retaining wall might also be a good idea.
If you are remodeling your backyard, it might be time to look into this feature as an upgrade.
WHAT ARE THE BENEFITS OF A RETAINING WALL?
New Land To Use
Retaining walls can create a terrace to use on a land slope. Landscaping becomes much easier with a level area in your lawn, which this wall surface can provide.
Manage Water Runoff
Retaining walls help manage the flow of excess rain.
Extra Seats For Friends And Family
Depending on the location in your yard, this might be your new favorite spot to pop up on and enjoy the greenery of your garden or view from your yard.
What Can I Do If I'm Interested In A Retaining Wall?
Contact our team of professionals to give you an estimate and discuss what remodel inclusion of a retaining wall can do for your yard. We can find the best fit to optimize your yard and keep natural erosion and rainwater from impacting your plants or greenery.
Retaining walls can come in a variety of shapes and materials including timber walls, interlocking blocks, poured concrete, or natural stone.
Give Outdoor Hardscapes a call today at (251) 214-9166! We will help your hardscape dream ideas come to life. We have the experience and know-how to create amazing outdoor spaces and we will take your outdoor living to the next level. Visit our website at www.outdoorhardscapesgroup.com or email chaves716@gmail.com.
© Southern View Media 2018: Reproduction without explicit permission is prohibited. All Rights Reserved. "Get Online or Get Left Behind"