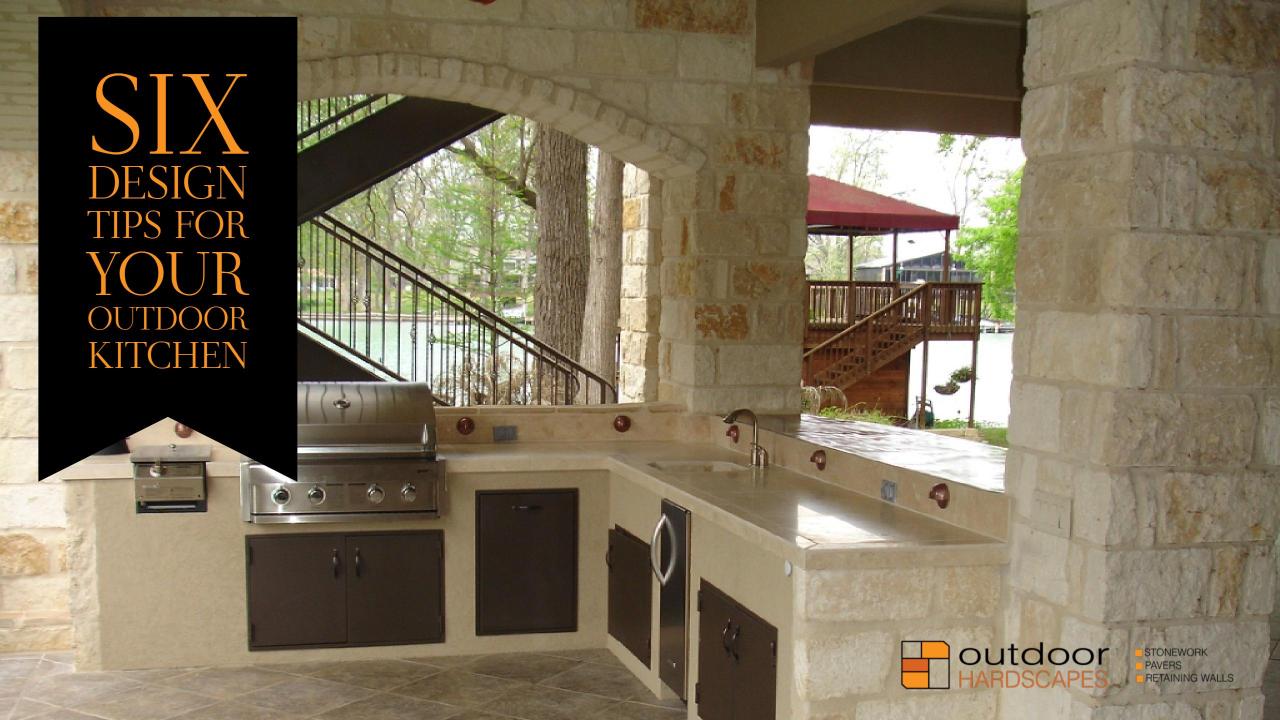 If we were to define the trends of this decade, outdoor living would be at the top of the list. Only a generation ago, families purchased a home, unloaded the moving truck, and put the grill in the garage or in the backyard. A few lawn chairs and a hammock were all that followed, and people were ready to spend time outdoors. Today, however, we have gone from outdoor spaces to outdoor kitchens, specifically. There is no limit to the creative ideas showing up to address the need for more versatile domains.
SET A BUDGET: It may be in your best interest to start with the budget allocation that you expect to use, but in most cases, you should have extra money available. Outdoor kitchens are exploding in popularity, and new products hit the market daily to tempt you to open your pocketbook or wallet and get the latest innovations.
DEFINE THE USE: Are you planning to simply extend the outdoor living space for your family, or will the new area be a party zone on weekends when your favorite team plays? Your needs could change considerably if you decide you want seating for twenty and a grill large enough for six pork butts. A family design may not need a kegerator, while a social layout will.
CONSIDER YOUR STYLE: You may decide to truly make the area an extension of the indoors, and follow the same design style as your indoor kitchen and family room. However, you may want to change it up completely and do something new and different to add some contrast. Either way works, and there will be plenty of beautiful options for both ideas.
SELECT YOUR BASIC ELEMENTS: With your budget in mind, decide how many amenities you can afford to put in your space. A simple design may have a food prep area with a grill, countertop, and a sink. The most elaborate designs have smokers, grills, rotisseries, ranges and ovens, and even microwaves. You may want a sink, refrigerator, ice maker, wine fridge, bar, dining area, television and sound system, plush furniture, or a hot tub. Your options are only limited by your imagination. Oh, and your budget. Remember in item 1, where we talked about that budget?
SET IT OFF WITH THE FINISHES: Leave a little money in your pocket for completing the look. You will want a patio or some pavers to define the area. You may need cabinets, countertops, or a pergola. These are items that bring to your basic appliances a cohesive appearance.
BRING IT HOME WITH DECORATIVE TOUCHES: Here is where your personality shines through. From lighting selections to throw pillows, these little pieces of color and style make the whole space jump from paper to reality. When you start shopping for these items, you are close to completion and should probably start planning that first event.
If you are considering an outdoor kitchen, give Outdoor Hardscapes a call today at (251) 262-2591! We will help your landscape and hardscape dream ideas come to life. We have the experience and know-how to create amazing outdoor spaces and we will take your outdoor living to the next level. Visit our  Outdoor Living Area.
© Southern View Media 2017: Reproduction without explicit permission is prohibited. All Rights Reserved. "Get Online or Get Left Behind"